Swimming pool in Oslo
Winter is coming, and it's time to find a nearest (or any) swimming pool, as outdoor running is becoming a less attractive activity. Knowing norwegian prices for everything, I was prepared (not really) for the worst, but it turned out, that I shouldn't.
Googling with "Oslo swimming pool" did not bring much options. Moreover, it didn't show me the pool I chose in the end. All the options from Google search didn't suit me: pretty much all of them were way to far from the place I live.
And what I found in the end was Athletica Domus. It's a sport-center, that has a swimming pool among other activities.
The pool is 25 meters long with 6 tracks: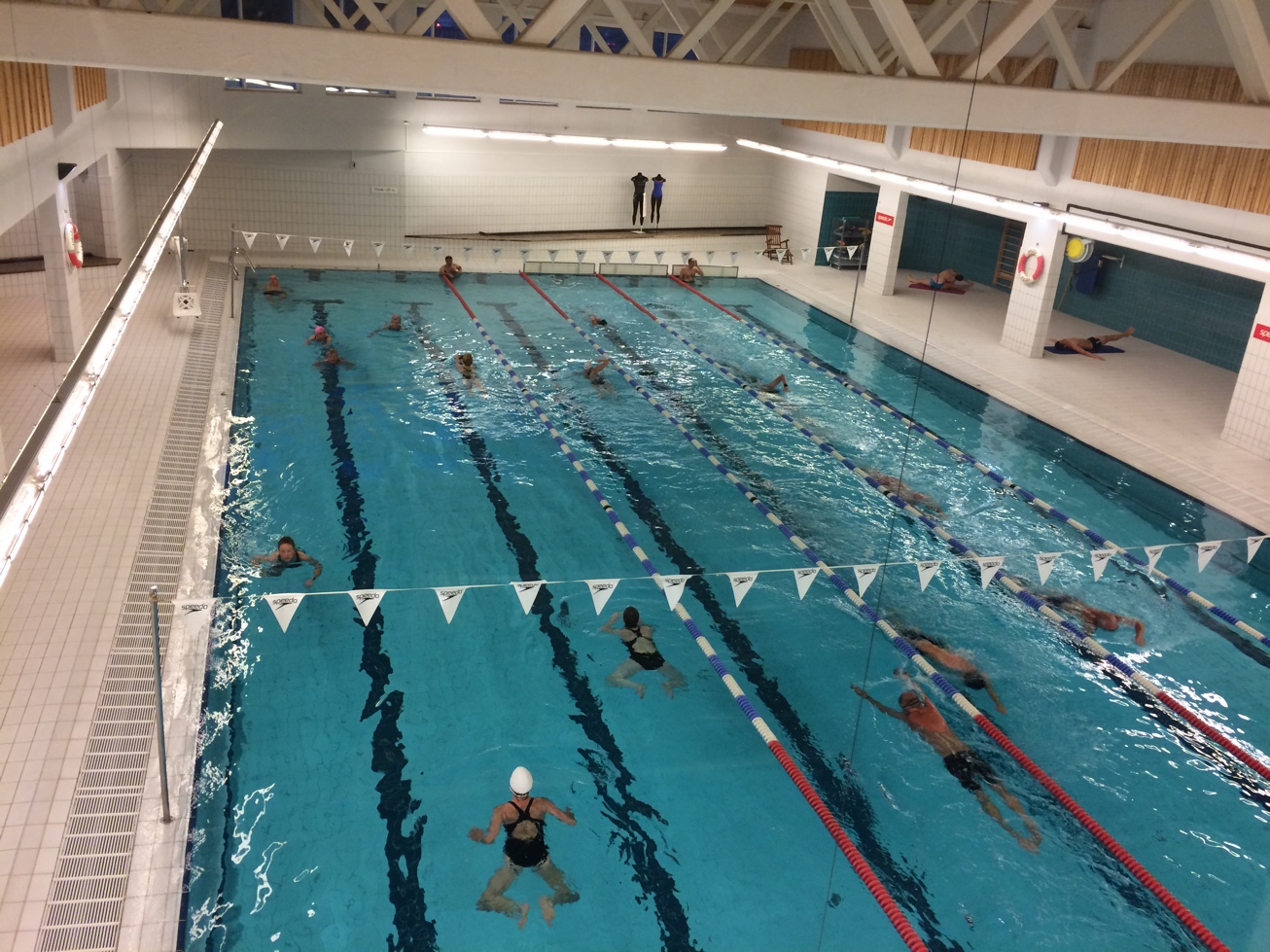 The price is quite amazing. You can purchase a yearly subscription which is ~250 NOK per month, or monthly subscription, which is ~280 NOK per month + 100 NOK one-time entry fee. But that's for swimming pool only and you can go there only on workdays (from Monday to Friday) and before 13:00. Which is perfect for me, because I only need a swimming pool and I go there before my work starts.
But if you want a full access to all activities in the sport-center and you don't want to have any time limitations, then price is higher, but still is quite good - around 550 NOK per month. I think, it's a bargain.
There are parking stands for the bicycles outside. And as the place is totally reachable by bike for me - it's just great. And for the winter times there is a T-bane station in 3 minutes walk.
Locker-room has lockers, but without locks: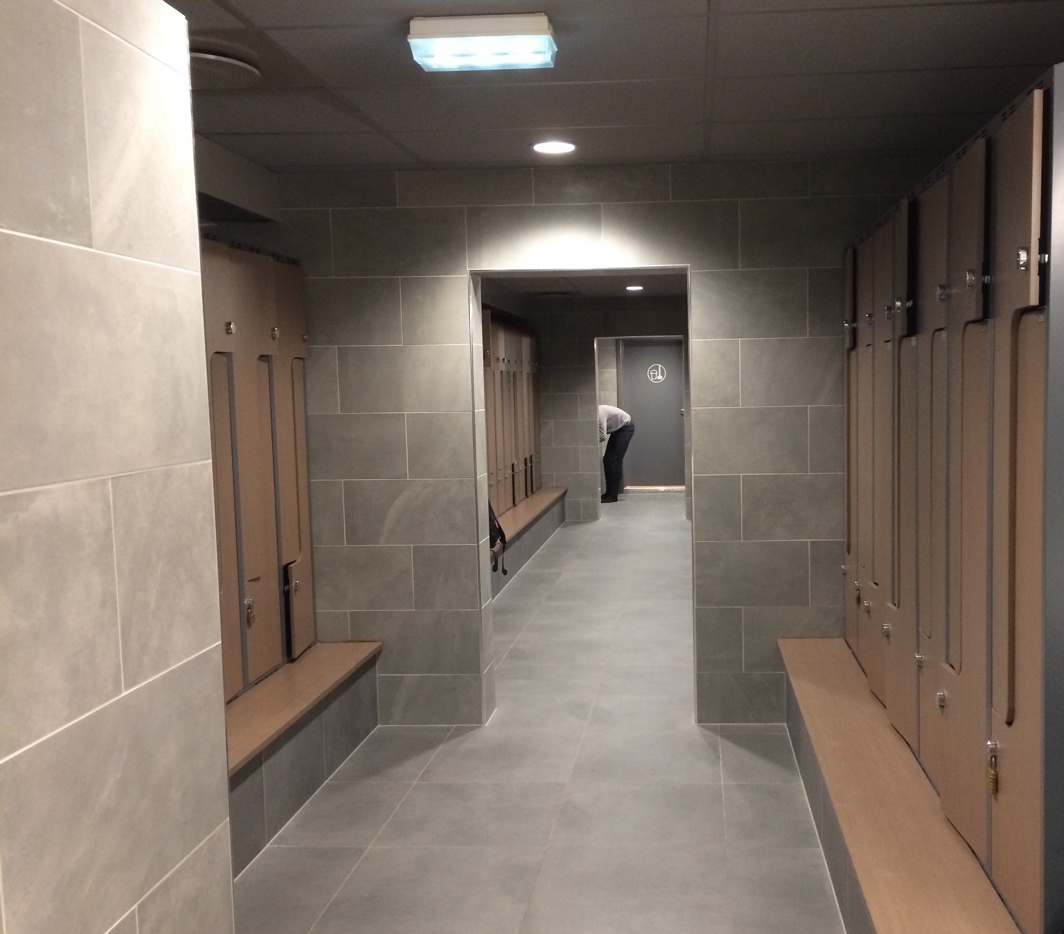 You need to have your own lock to be able to lock your locker. And you can purchase it right away at the reception for ~80 NOK. And also a rubber band for your hand (~10 NOK) to chain a key to it. You see, they've got (sell) everything.
There is also a smaller round hot pool/bath and a sauna. Very nice.
Everything looks nice and clean: the floor, showers and stuff. There are hair dryers (at least, I saw two) as well. And there are stands to jump into water (not shown at the picture). The pool itself is not deep enough, in my opinion (about 2 meters in the deepest part).
Regarding the documents/permission from the doctor - it's not required. Everybody is healthy by default, I guess.
And the downside of the low price, I guess - it's a bit crowded even at 07:00 in the morning - like, every track has 3 people (at least). If you go right to the opening time at 06:30, then it's better - 1-2 people per track, but in 30 minutes it will be 07:00, so…
A couple of years later I upgraded my subscription, so now it costs me 569 NOK per month, but I can attend any time I want, including weekends (and not only the pool but other sporting facilities too). What I noticed right away is that on weekends the pool is crowded with children, especially the hot bath, so you might want to check the schedule to avoid busy hours - on Saturday children hours are till 14:00 and on Sunday till 16:00.