The Girl in the Spider's Web
Stieg Larsson wrote 3 books from the Millennium series. Unfortunately, he died before he could write more.
It was not a nice surprise when I suddenly discovered that the greedy piece of shit publishing company Norstedts contracted some random author David Lagercrantz to continue the series. And there are already 2 more books published, the first of which having the title "The Girl in the Spider's Web":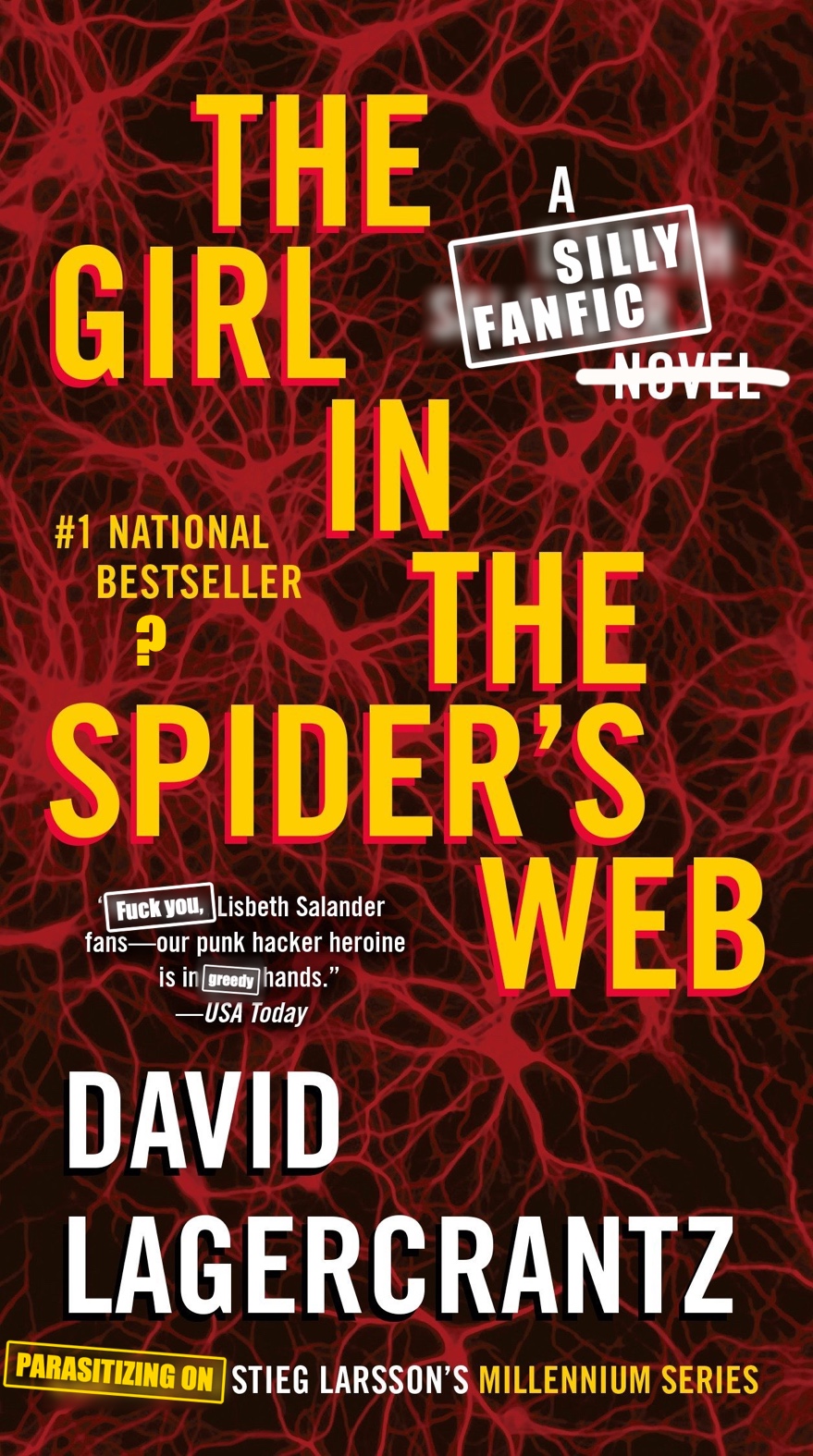 What is the actual fuck? How is it possible that someone but the original author can do that?
I didn't read the book itself, so I cannot really review it, but I wasn't going to anyway - what's the point of reading fanfics? It is not from the original author and that's all you need to know. So Millennium is and always will be a trilogy.
What I can review though is the movie based on this book. Which, being a retching garbage, has however this brilliant moment:
If video doesn't play in your browser, you can download it here.
I read somewhere, that authors always "let it slip" somehow - accidentally reveal something about their creations, certain things they didn't actually want anyone to know. This case might be the best of them all.
Oh, and a couple of words to Norstedts and David Lagercrantz:
FUCK YOU YOU FUCKING FUCKS