The Girl in the Spider's Web
Stieg Larsson wrote 3 books from the Millennium series. Unfortunately, he died before he could write more.
Looking at some parts of my blog, it's rather easy to notice that these books made quite an impression on me. By the way, the original title and domain of the blog were actually "Wasp Enterprises".
So it was not a nice surprise when I suddenly discovered yesterday that this greedy piece of shit publishing company Norstedts contracted some random author David Lagercrantz to continue the series. And there are already 2 more books published, the first of which having the title "The Girl in the Spider's Web":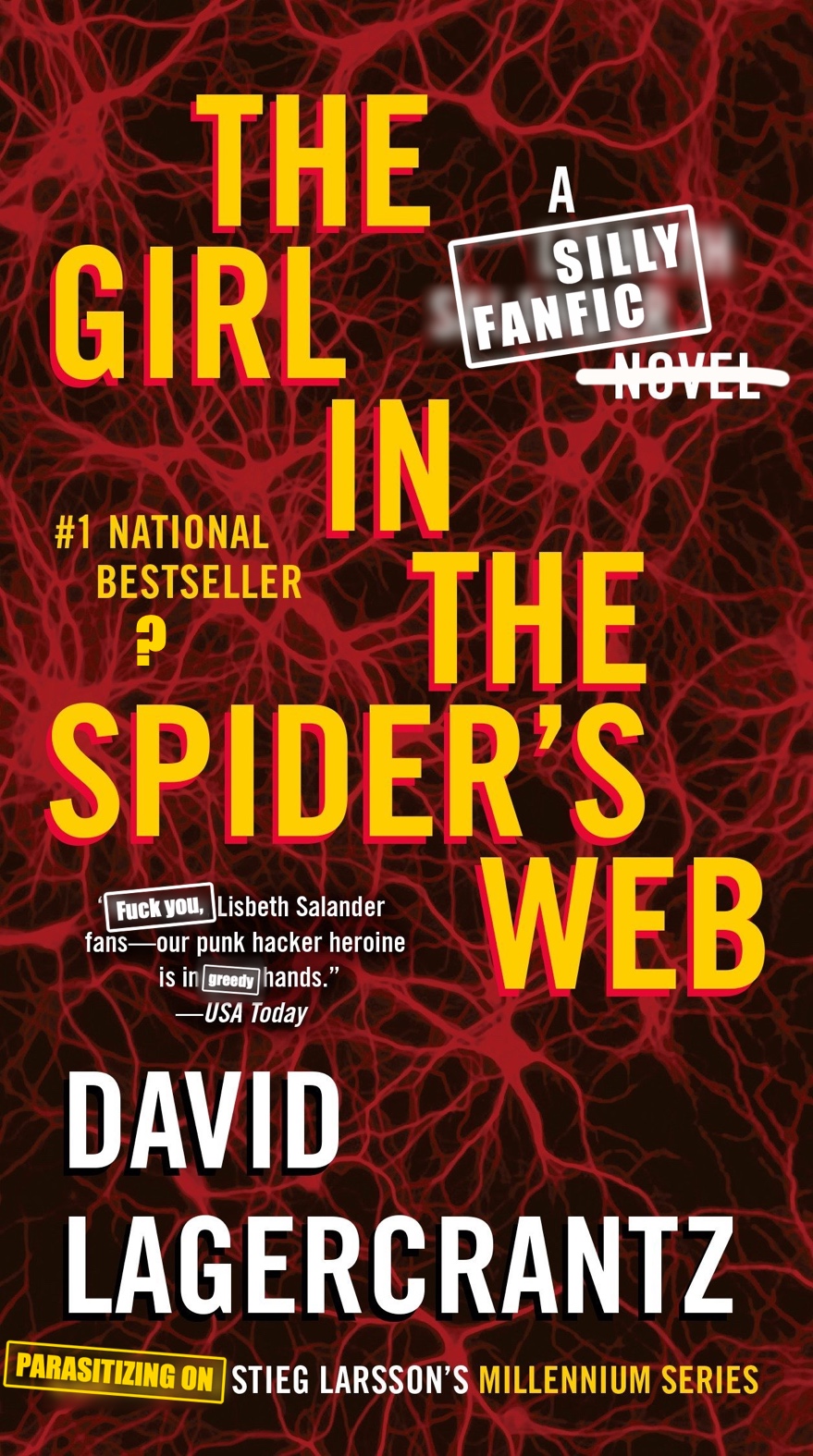 What is the actual fuck? How is it possible that someone but the original author can do that?
I didn't read the book itself, so I cannot really review it, but I wasn't going to anyway - what's the point of reading fanfics? It is not from the original author and that's all you need to know. So Millennium is and always will be a trilogy.
What I can review though is the movie based on it. Which, being quite a poor one, has however this brilliant moment:
If video doesn't play in your browser, you can download it here
I read somewhere, that authors always "let it slip" somehow - accidentally reveal some things about their "creations", the things they didn't want anyone to know. This case might the best of them all.
Oh, and a couple of words to Norstedts and David Lagercrantz:
FUCK YOU YOU FUCKING FUCKS